Reception Class
Curriculum Newsletter – Spring Term 2nd Half
Welcome back, we hope you had a relaxing half term break.
Our theme for this half term is Spring and Growing. We will be observing changes in the season and identifying the signs of spring we see around us. The children will be planting seeds and watching them grow and creating plant collages where they will label the different parts of the plant. We will be painting spring flowers and creating mixed media artwork.
Our literacy starts with a focus on non-fiction and, using our Talk 4 Writing approach, the children will be writing instructions for how to grow a bean. We will also be using the story of Jack and the Beanstalk as a focus with some fiction writing.
Phonics and Guided Reading
Phonics is an important part of our literacy lessons and this half term we will be revising the sounds taught so far. We will focus on blending sounds for reading and segmenting for spelling.
The children have been re-grouped for Guided Reading following 1:1 assessments before the half term break. Please remember to write in your child's reading record each time you read with them and keep this and any reading books/cards in the book bag so that we can also use them in class.
Numeracy
In numeracy we will spend time focussing on measure this half term. The children will be ordering things by height or length, measuring distances and using the language associated with these concepts. We will also be looking at money and using everyday language associated with it. Towards the end of the half term we will be working on addition and subtraction. Where you see an opportunity to reinforce these concepts in their play please use it. Every little bit of support really helps what we do in school.
RE
Our topic this half term is Easter. The children will focus on the story of Easter and the events of Holy Week, as celebrated by Christians. We will talk about the significance of eggs at Easter, how Christians remember what happened at Easter and we will focus on how we each celebrate Easter.
PSHE
As part of our 'Jigsaw' PSHE curriculum we will be thinking about being healthy this half term. We will discuss the importance of keeping fit and healthy, thinking about the different ways we exercise. We will talk about what it means to have a healthy diet and the importance of getting enough sleep.
PE
Our PE day continues to be Fridays. Please make sure your child's PE kit is clearly labelled and in school all week.
Thank you for your ongoing support,
Mrs Joyce, Mrs Simpson and the Reception class team.
Phonics and Reading
Please click the link below to find the presentation we showed at our autumn term reading meeting so that you can access the material shared. If you have any questions please feel free to come and talk to us.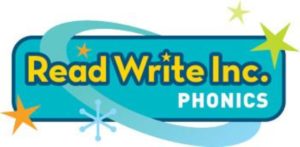 Handwriting
The children all have a Home Handwriting Book. This is so that as homework you can help them practice the letter formation of the phonemes we have learnt in that week. Below is a link to a presentation showing how the letter formation we use. We have talked with the children about letters always starting on the line, and we have been using the phrase 'lead in' before reading the phonics patter that goes with the letter e.g. for 's', "lead in and slither down the snake".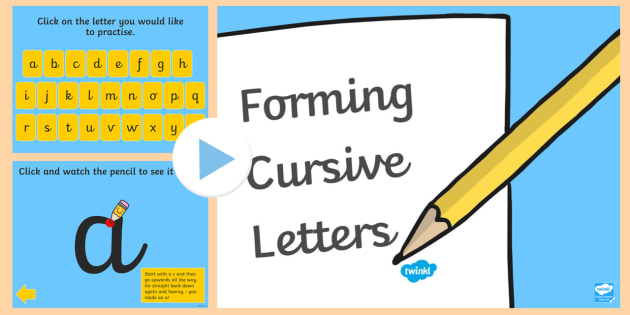 Phonics Games
Some useful apps for smartphones are listed below. Read the descriptions before deciding whether this is useful for your child as they are aimed at different levels.
Pocket Phonics
Twinkl Phonics
Interactive Alphabet ABCs
Here is an online phonics guide for parents which will be a really useful way for you to find out more about phonics, how it is taught in class and how you can help your child at home.
Follow the link to find out more:
https://www.readwithfonics.com/parents-phonics-guide